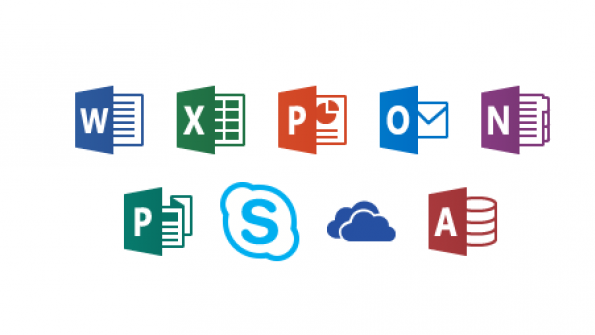 Office 2016 now with Office 365
From home to business, from desktop to web and the devices in between, Office 2016 delivers the tools you need to get the work done, and you can get it with an Office 365 subscription. With a Microsoft Office 365 subscription you can keep your apps up-to-date and use them across devices.
Collaboration is the way we get things done in the workplace. Microsoft set out to make collaboration easier and more fluid by building a suite of integrated apps and services designed to remove the barriers that limit progress and empower teams to do and achieve more.
Office 2016 delivers experiences built for teamwork, such as:
Skype for Business in-app integration is now available across the rich client apps, allowing you to IM, screen share, talk or video chat right in
your docs.
Real-time co-authoring in Word, which lets you see what others are writing as it happens.
Keep teams connected with Office 365 Groups, which allow individuals to easily self-form public or private teams with a shared inbox, calendar, file repository, and notebook.
Office 2016 apps with Office 365 provide the most secure Office ever, with more flexible deployment:
Data Loss Prevention has been built in to significantly reduce the risk of leaking sensitive data by giving IT admins tools to centrally create, manage, and enforce policies for content authoring and document sharing.
Multi-factor Authentication allows you to securely access content anywhere – even when away from the corporate network.