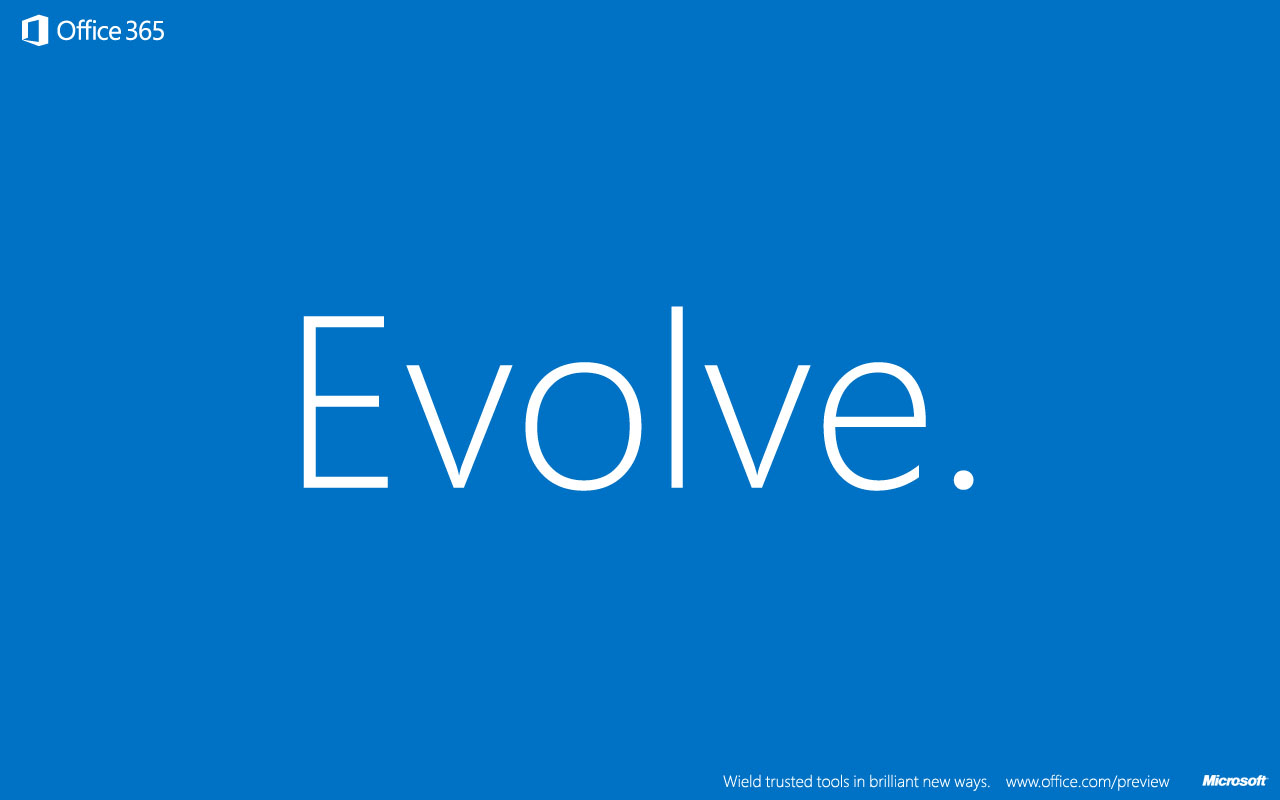 Office 365 E5
With Office 365 E5, Microsoft delivers its most comprehensive, secure cloud productivity and communications capabilities for enterprise customers.
Provide Enterprise Protection to reduce risk for your enterprise. As part of our people-centric approach to the cloud, we've implemented new capabilities as part of the tools you use every day to boost our security, privacy, compliance and transparency commitments. Those capabilities are Advanced Threat Protection, Advanced Security Management, Customer Lockbox, and Advanced eDiscovery.
Deliver Insights for Everyone that help unlock data to help everyone make better decisions. Gain a deeper understanding of your business through Microsoft Analytics solutions. Power BI lets you pull together data from various sources to create simple dashboards and compelling visualizations to make the best business and strategic decisions. Delve Analytics enables your employees to understand where they spend their time and the changes they can make to be more effective and productive at their jobs every day.
Provide Complete Cloud Communication and reduce costs with a single platform for Voice and meetings. You can potentially save millions of dollars by eliminating third-party conferencing and phone charges and PBX maintenance charges by implementing the integrated voice capabilities of Skype for Business, including PSTN Conferencing, Cloud PBX, and PSTN Calling.
Skype for Business and Office 365 offer you all the capabilities you need for modern voice and meetings. Audio, video, and web meetings are combined in one connected user experience and platform, with high definition video and a broad range of devices from Microsoft and partners. This helps your business consolidate conferencing solutions and simplify operations while reducing complexity for users, reducing support costs for IT, and enabling employees to work from virtually anywhere.
With PSTN Conferencing, meeting attendees without Internet or audio access on their PCs can dial in to Skype meetings from virtually any device. Meeting organizers can also dial out to attendees and bring them into the meeting. PSTN Conferencing also offers unlimited conferencing as a part of the service, so no charges are incurred for callers using a tolled number to dial-in.
Cloud PBX (when combined with PSTN Calling) is your phone system in the cloud, modern, and tightly integrated with Office 365. Users get the voice capabilities they need—make, receive, and manage calls from anywhere, using any device. (PSTN Calling is required for a true enterprise voice solution.) Cloud PBX also provides great controls for IT to increase agility and consolidate management compared to traditional phone hardware.
PSTN Calling is an add-on to Cloud PBX that provides domestic and international calling services for businesses directly from Office 365. Instead of contracting with a traditional telephony carrier and using an on-premises IP-PBX, you can purchase the Cloud PBX from Microsoft and add on PSTN Calling for a complete enterprise telephony experience for end-users.
————————————————————————————————————————————————————————————–
Differences between E3 and E5
MEETINGS
With E3, you have audio, video, and web conferencing on the Internet
With E3, scales from 2 to 10,000 people
With E3, easy join via smartphone, tablet, PC, Mac, and browser
With E5, PSTN Conferencing adds dial-in numbers around the world for joining by phone when more convenient or when Internet is unavailable.
VOICE
With E3, Person-to-person calling on the Internet
With E3, Reach Skype users in your company and worldwide
With E3, Dial-by-name from Office on smartphone, tablet, PC, Mac
With E5, Cloud PBX adds sophisticated calling features including voice mail, call transfer, admin support, plus option to call traditional phone numbers
Save $5 per user* by enabling Cloud PBX, retiring Cisco or other traditional PBX system (Based on Cisco Call Manager price of $13 per month vs. Cloud PBX at $8)
The number of security threats facing organizations is increasing every year. With Office 365 E5, Microsoft offers Advanced Enterprise Protection to reduce risk. We handle your security, so you don't have to.
Microsoft has a new Security Posture as outlined by Satya Nadella:
1)Protect your network across all endpoints, from sensors to the datacenter
2)Detect threats using targeted signals, behavioral monitoring, and machine learning
3)Respond quickly, closing the gap between discovery and action.
E5 capabilities provide you with even more control with increased privacy, transparency, and refined user controls.
-Protect against malware and viruses (Advanced Threat Protection)
-Gain enhanced visibility into security (Advanced Security Management)
-Maintain control over your data in the cloud even when your service needs to make changes to respond to security incidents (Customer Lockbox)
-Simplify eDiscovery (Advanced eDiscovery)
All of these are designed to reduce the risk that your organization faces.
———————————————————————————————————————————————————————————-
Data point from Symantec "Internet Security Threat Report", 2015
http://symantec.postclickmarketing.com/ISTR20?cid=70150000000dkPwAAI
Sungard quote was a part of E5 Launch approved quotes. It is not a part of a customer quote. Please contact Nadine Salem if you have any questions about usage of this quote.